Striking photos of children from around the world and of past U.S. Presidents who have advanced the well-being of American children make up this national exhibit, which is part of a non-partisan, public education campaign to raise the visibility of children's issues during the 2012 election cycle. It is traveling to key cities and regions in the country, including the presidential debate sites.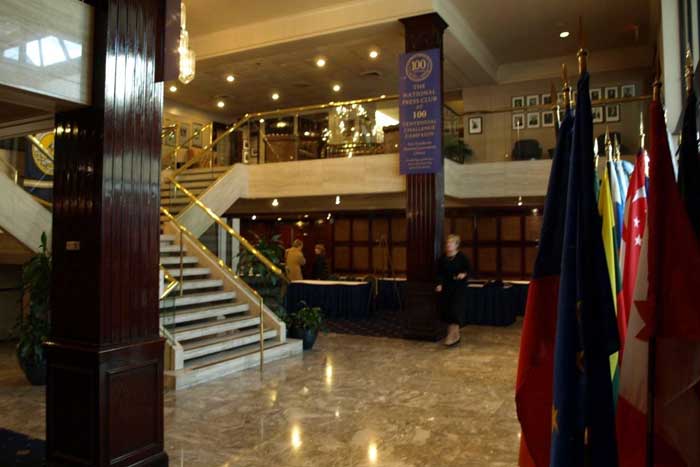 The Every Child Matters Education Fund in partnership with Colors of Life are the creators and sponsors of the exhibit and invite the public to view the evocative photos.
Using art to open people's hearts and minds to the challenges facing children, the "Colors of Life" exhibition features gallery-quality photographs of children chosen by the Curator of Photographs at the National Portrait Gallery as part of an international photo competition conducted by Colors of Life.
In addition to the photographs, the "Presidents Helping Children" display, which includes fact-filled, illustrated posters, informs the public about how Presidents and Congresses have steadily advanced child well-being over the last century in areas of nutrition, health, education, and child safety and raises awareness about the need for future investments in child wellbeing.
Photos of Children
Monday, May 7, through Saturday, May 12, 2012
Hours: Monday - Friday: 7:00 a.m. - 11:00 p.m., Saturday: 10:30 a.m. - 8:30 p.m.
Prints of Presidents Helping Children
Monday, May 14, through Saturday, May 19
Hours: Monday - Friday: 7:00 a.m. - 11:00 p.m., Saturday: 10:30 a.m. - 8:30 p.m.
The National Press Club
529 14th St NW (13th floor)
Washington, DC 20045
TEL: (202) 662-7500
Subway: Metro Center Metro Station
show on map