These are the five prize-winning photographs from the 2007 Colors of Life International Photo Contest.
1st prize: Heather McClintock, Boone, North Carolina, USA, Alema Rose, Aler IDP Camp, Uganda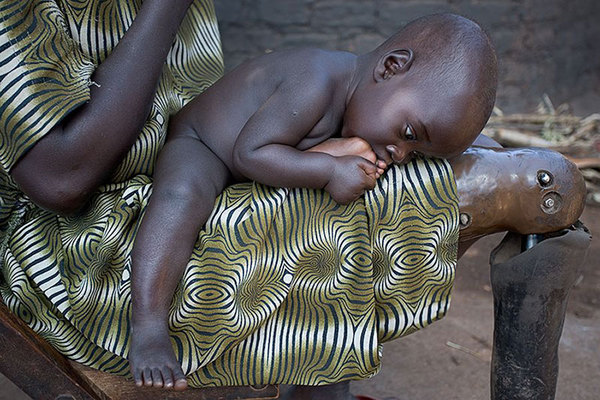 Alema Rose, Aler IDP Camp, Uganda, is a heart-rending account of the effects of a twenty year long civil war in Northern Uganda. Tearing beyond borders with its arresting brilliance, devastation and tenderness, the child is a resounding symbol of hope and change and a dramatic reminder of the wars tiniest victims. A self-assigned field project, McClintock spent a year documenting the crisis. Concerned with creating /images that facilitate a deeper human connection, she is the recipient of multiple national awards. Her work was recently acquired for inclusion in the permanent collection at the Santa Barbara Museum of Art in Santa Barbara, California.
2nd prize: Dan Currier, Richmond, Virginia, USA, Screen Door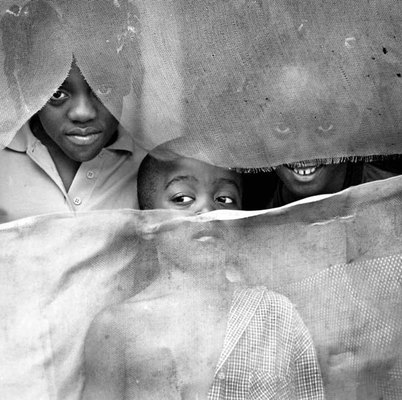 A freelance photojournalist and a photography professor, Dan Currier has been awarded a Masters of Fine Arts in Photography and Film in May 2007. A member of the National Press Photography Association. Mr. Currier has worked on assignment for some of the most respected news organizations in the country: the Associated Press, Reuters, Sports Illustrated, People Magazine and The Washington Post among others. He has been participating in photography exhibitions nationally for over 15 years. The simplistic beauty of his photography belies the complexity of his subjects. His photographs capture the starkness of poverty and desolation yet are neither stark nor desolate, but full of life and hope and beauty.
3rd prize: GMB Akash, Dhaka, Bangladesh, Passenger without Ticket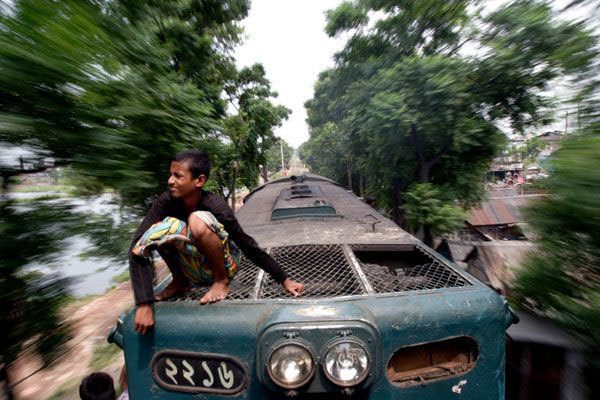 "Today I count myself blessed, having become a photographer. To be able to articulate the experiences of the voiceless, to bring their identity to the forefront, gives meaning and purpose to my life." Having received a bachelors degree in photojournalism in 2002, Akash visual essays concentrate on people living on the fringes of society. Deftly capturing atmosphere, Passenger Without a Ticket practically rattles by in a whirl of sensory stimulants. Akash is the recipient of multiple national and international awards.
Honorable Mention: Ezra Millstein, Washington DC, USA, Monsoon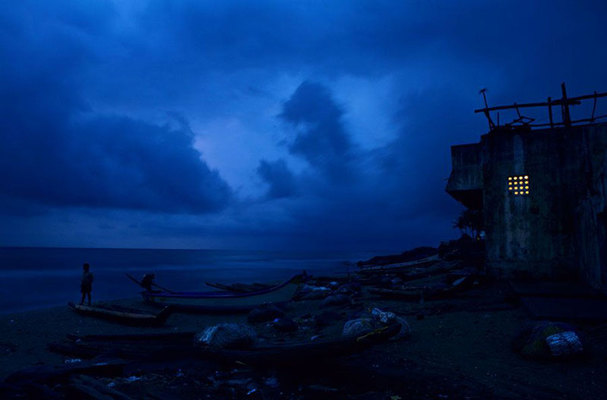 The electric blue of Monsoon brings the viewer into an oceanfront community, tension palpable and thunder rolling in the distance while preparations are being made for the storm. Having devoted more than ten years to a variety of philanthropic projects, Ezra Millstein has traveled across the globe, whether stemming from his work with the US Peace Corps in Swaziland, the International Rescue Committee in Sudan, and the National Geographic Society. Currently with Habitat for Humanity International, Ezra Millstein is an award-winning photographer who has contributed greatly to an oevre which seeks to bring to life the rich tapestry of the world.
Honorable Mention: Christy Parrott, Quantico, Virginia, USA, Baby Piggies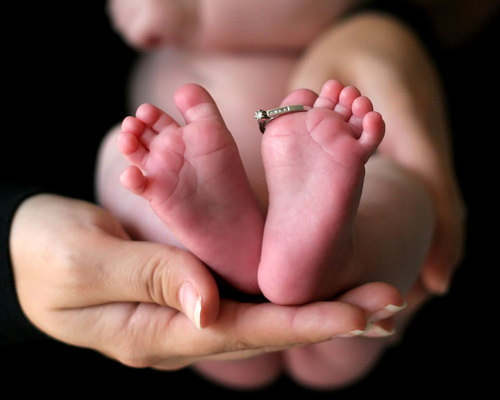 A stay-at-home mother and self photographer, Christy Parrott's Baby Piggies explores the infatuation of new parents, along with the transience of childhood. The wedding bang, widely recognized as a symbol of unconditional love and devotion, represents the same promise form parents to child and is a touching reminder of the bonds of family.