These are the five prize-winning photographs from the 2012 Colors of Life International Photo Contest.
1st Prize Frederic Gosselin, Elise, Quebec, Canada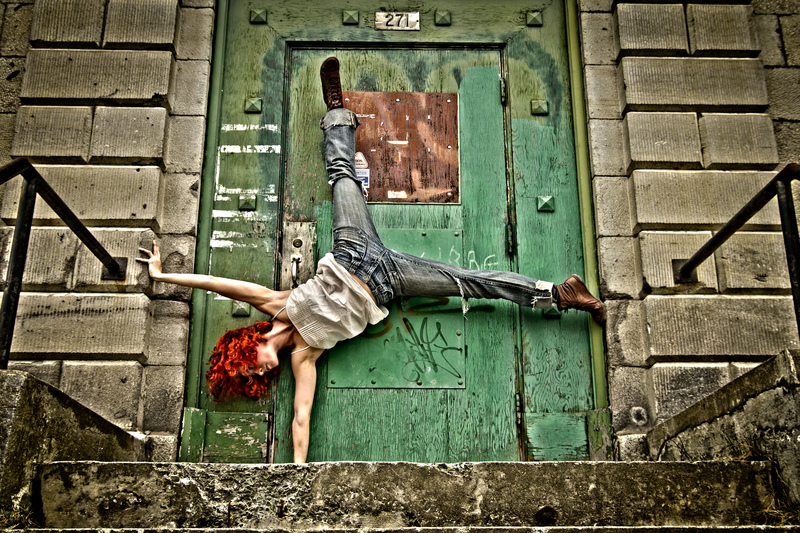 Defying gravity just outside of an abandoned prison's door, the figure of Elise is the symbol of a new generation of women. The feminist revolution accompanying the pacific Révolution tranquille (Québec, Canada) participated in the occidental social movement of the late 1960s. A generation of women before Élise stood up to realize this cultural change, thus weakening the predicaments of gender repression. Now, standing solely on the palm of her right hand, the dancer culminates this newfound freedom and fully lives her passion. Perhaps her performances on the international scene as well as in the streets will inspire a new generation of girls to put down their dolls and play pirouette, thereby breaking furthermore the rusty shackles of stereotype.
2nd Prize Neca Dantas, Mine Worker, Oruro, Bolivia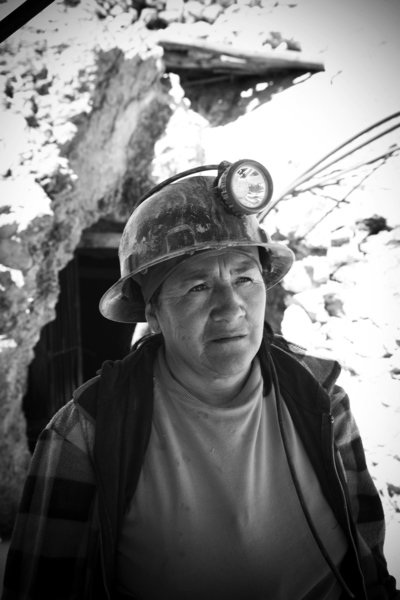 In Bolivia there are more than 100 mining cooperatives where approximately 7,500 of 60,000 members are female. They have finally succeeded at becoming members of these cooperatives and are allowed to work inside the mine. Their life expectancy is around 20 years after entering the mine, as they work very long hours and are exposed to gases and chemicals. Other than working in the home, women have and continue to contribute their labor to the mining sector in a variety of ways. With only 7,500 women cooperative members out of an estimated 60,000, it follows that the vast majority of women are independent workers, whose activities range from informal trade to mineral salvaging. There are men as well as women working in all types of informal labor in the mining sector, however, all able-bodied men are presented with the option to work inside the mines for a better wage, a choice which is not extended to women.
3rd Prize Tina Psoinos, Girls' Play, Java, Indonesia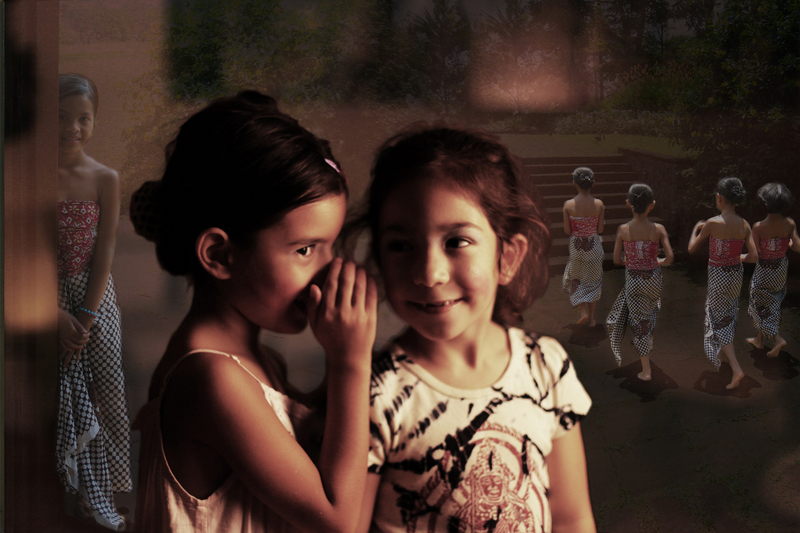 Elementary school girls, dressed in traditional batik outfits, welcome guests at a local resort in Central Java. According to research, 2.3 million Indonesian children aged 7-14 years are employed. Most of them are enrolled in school; many of them would not be able to afford school without working.
Honorable Mention Lloyd Greene, Emmie's Hope, Denver, Colorado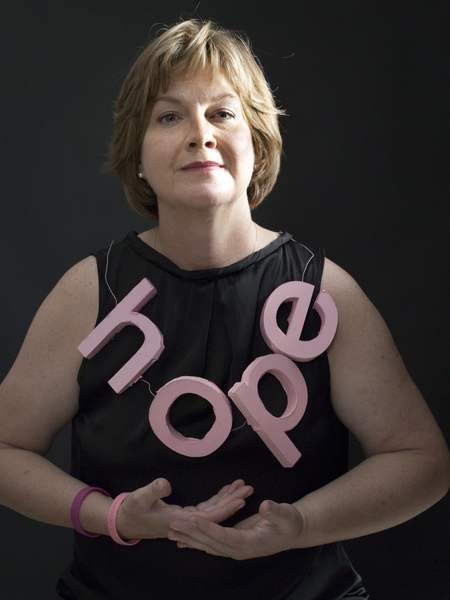 Hope … a belief in a positive outcome related to events and circumstances in one's life. This is why I believe I am still here … From the moment I heard the words Infiltrating Duct Carcinoma to the day I take my last breath … this word will always be in my heart and soul. Hope was there when I woke up Easter morning, in the hospital, after having a double mastectomy. Hope was there when I sat in the treatment room, with my husband, waiting for the drugs to work their way through my body. Hope was there with every tear that was shed as I would look in the mirror at my bald head and all the scars. Hope was there with every friend and family member that spoke the many words of encouragement that got me through the day. I have fought a fierce battle and Hope has always been by my side. I embrace my daughter and a new life as I pass down, to her, the Hope of never having to worry about breast cancer in her lifetime. Emmie Baykian, 2010
Honorable Mention Georg Worecki, Side by Side, Düsseldorf, Germany
I took this shot at the Rhine embankment promenade in Düsseldorf, Germany on a sunny autumn day at the beginning of October. The external differences of this chance juxtaposition that the two women had could hardly be bigger. Nevertheless, the two women also provide an illuminating example for the importance of peacefully living together with different approaches to life and religions in our largely male-dominated world. The number of Muslims in Germany has grown to over four million people. After the two Christian religious communities (Catholics and Protestants), Islam is the third largest belief. The Muslim proportion of women with immigrant background is 47%. Therefore, in comparison to Muslim men, Muslim women in Germany remain in the minority.